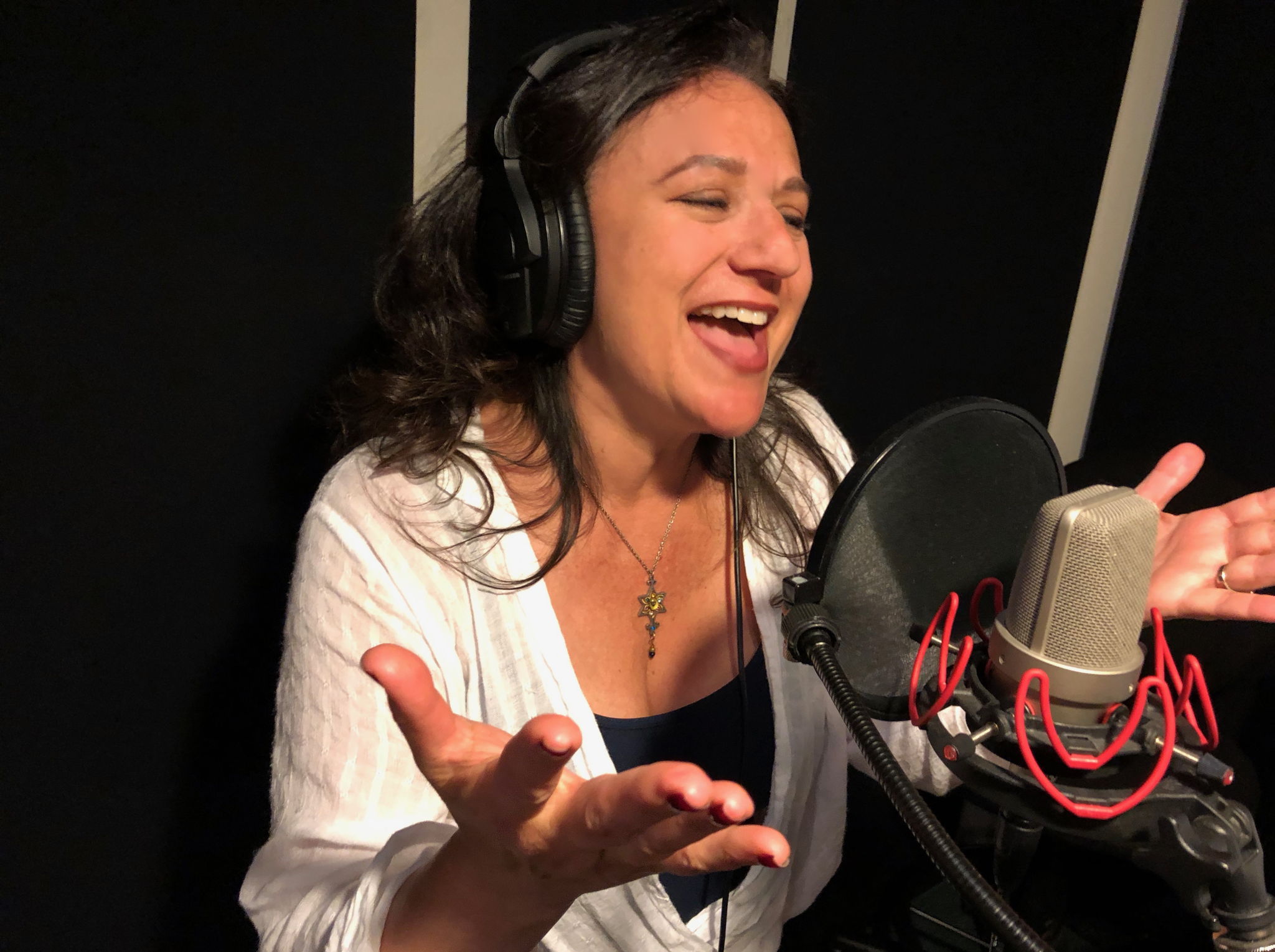 Help bring Ilysia's first solo studio album to life! Check out my fundraising campaign and how you can support making this dream a reality!
In 2003, I was thrilled to be a part of my temple's CD, Enlighten. Since then, I have been fortunate to sing a wealth of beautiful music both in synagogue and in concert. I have been asked more times than I can remember, "when are you going to make your own album??" Well, the time is finally here and now. I lovingly refer to my album project as "Better Late Than Never" since it has taken so long for me to commence its creation.
"Better Late Than Never" is a compilation of music by various songwriters and composers such as my friends and brilliantly gifted musicians, Sharon Farber and co-producer of this album, Sam Glaser, as well as Sandy Sherman, who's song "There's Something About Those Candles" was the catalyst for making this album. The songs I've chosen to record have touched my heart and inspired me.
This album is about G-d, spirituality, and most importantly, gratitude.
As you may or may not know, the costs of an endeavor such as this can be quite daunting and exorbitant ($2K-$15K/song!) It is for this reason I am reaching out to you for much needed financial support.
For your donations of $250 and above, I have teamed up with Jewish Creativity International (JCI). Their mission is to advance contemporary jewish culture through the fiscal sponsorship of independent projects in jewish arts, culture, and media. They are a nonprofit organization who receives and administers the funds donated to these independent projects under its fiscal sponsorship. This allows donors to receive a tax deduction for donations.
For your donations of $250 and above, checks should be made payable to:
Jewish Creativity International
Att.: Ilysia Pierce Album Project
2472 Broadway, #331
New York, NY 10025
For online donations or donations under $250, JCI has partnered with this website, WeDid.it
This will also give you the option to cover fees!
I humbly ask for your help in achieving my creative vision with this project from my heart. If you know of anyone who supports these types of projects, I would greatly appreciate you forwarding my campaign to them!
Much Love & Gratitude,
Ilysia
Donate via Credit Card or eCheck
FAQ
Is my donation and credit card info secure?
Yes, the security and confidentiality of your information is our highest priority. We will not sell, trade or share your personal information with anyone else, nor send donor mailings on behalf of other organizations, and we will only share personal information if you have given us specific permission to do so.
Is my donation tax deductible?
Yes, we are a fiscally sponsored project of Jewish Creativity International , which is a public 501c3 organization recognized by the IRS. Your donation is tax-deductible to the fullest extent permissible by law.
How do I know that my donation was made successfully?
You will receive an emailed receipt immediately after your donation is submitted and your credit card is processed. Your donation will also show up on your bank or card statement within 1-3 business days.
Do I get a receipt?
Yes, a receipt is sent to your email inbox once your donation is processed. Please be sure to keep a copy of your receipt for tax purposes. If you select a recurring donation, you will be sent an individual receipt each period when your donation is processed.
Is my donation private?
We will not share or sell a donor's personal information with anyone else, nor send donor mailings on behalf of other organizations.